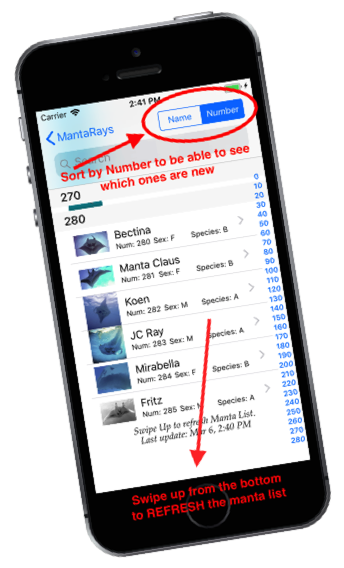 It's a fact - things change. The list of mantas that you see on your device now, may have already changed. One of the most common updates is to add newly identified mantas to our catalogue. If you go to the bottom of the list and swipe UP, you will REFRESH the list meaning only information about new mantas will be downloaded. If you go to the top of the list and swipe DOWN, you will RELOAD the entire list and get all updates to all the mantas. If you swipe up, or swipe down, just a little, you will see the date and time of the last time you REFRESH'ed or RELOAD'ed the list.
The photo of a manta is not downloaded until you look at it's description and details by tapping on that manta in the list. A small thumbnail is then downloaded and stored on your device for future reference. This also means that you can view that photo even when you are not connected to the internet.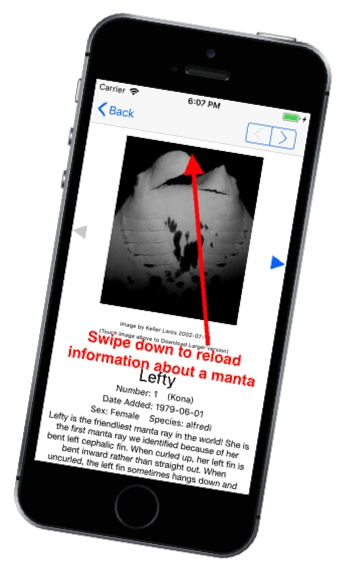 The detailed information about an individual manta can also change. If you want to make sure you are looking at the latest and greatest information, swipe down on the Detail page for that manta.
You can also tap on the small image to download the originally submitted larger image of the manta and then "pinch and zoom" in order to get a better look at the details. Tap on the right arrow to find out if there are more images of the manta available. And then again you can tap on the image to downloaded the original full resolution version.